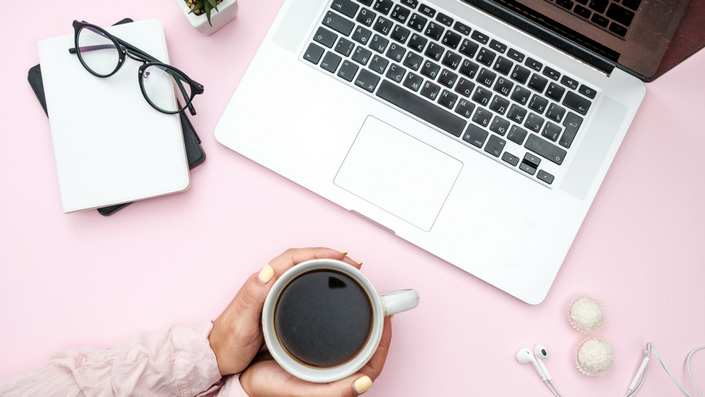 The Passive Income Method Course (Launches 2019)
Learn how to create multiple streams of income for yourself
How does making money on autopilot while you sleep or on vacation sound?
One of the biggest lessons I took away from the recession was never ever relying on one source of income again. After I became self-employed, I upgraded from the methods in The Simple Road to Riches to start generating passive income in other creative and dynamic ways online and offline.
I was able to practice this when the debt load was lifted and my mind was free from thinking about owing banks money and worrying about bills. My passive income is now roughly 75% of my monthly income.
The Passive Income Method Course is a step by step easy to follow course for building multiple streams of income. The course shows you the opportunities available, how you can create these opportunities for yourself, get paid and start growing your money day by day.
---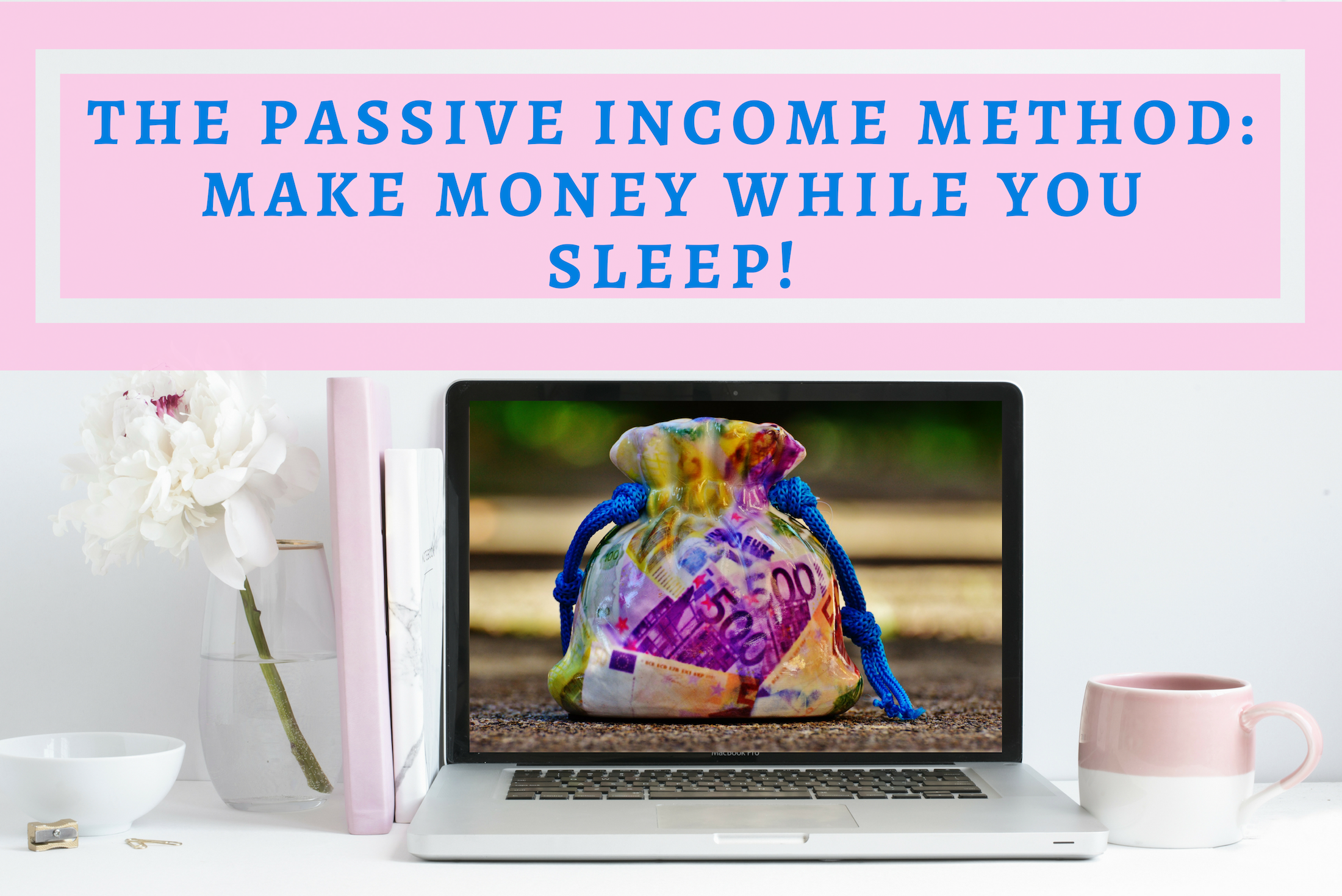 ---
Most courses teach you one particular thing, which you may or may not end up being good at. You may not even like it and realise you've wasted your money. So, why is this course any different you're thinking?
Well, this course teaches many different things. It proffers the most profitable streams of income available, which will help you to start generating money in the shortest possible time. There will be many options for you to choose from and implement one at a time or all at once. That's up to you.
I could have created a course around each stream of income and made hundreds of thousands but I decided to combine it all together in one course and charge a very affordable fee. Why? My mission is self-empowerment and I want this course to be available to as many people as possible. I also want students to have choices and not be stuck with one subject.
I left my 9 - 5 behind in 2014 and became a solopreneur in 2015 after a much deserved 3 month vacation. Prior to that time, I hadn't had a proper vacation in years. I was sleep deprived, worn out and half way to suicidal when I left my job. It's a decision I have never regretted. Everything I have learnt since 2015 and so much more is packed into this course.
I am gong to share all my secrets in this course and will not be holding anything back because I'm s excited about how much I've learned and grown over the last 3 years. I tested, experimented and ensured my methods work before I started creating this course.
In addition to learning how to create multiple streams of income, this course is also going to teach how to stay motivated while working towards your success, keeping the fire of your imagination burning, how to keep going when things are tough and so much more.
What's included in the Passive Income Method Course:
15 modules with 30 lessons
Workbook and actionable planner
Work sheets
Interactive online community
This course is worth a lot more than $107 but the price is going to remain low until launch date irrespective of how many students enroll. There will be no artificial scarcity and gouging of enrollment fee here!
Please note this is not a get rich quick scheme or a course that teaches you how to take questionable short cuts just to make money. There's work to be done but I promise you there's money to be made once you put that work in. If I can do it, you can too!
---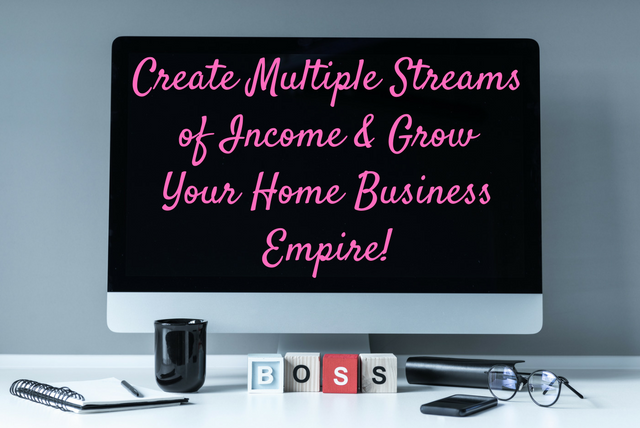 ---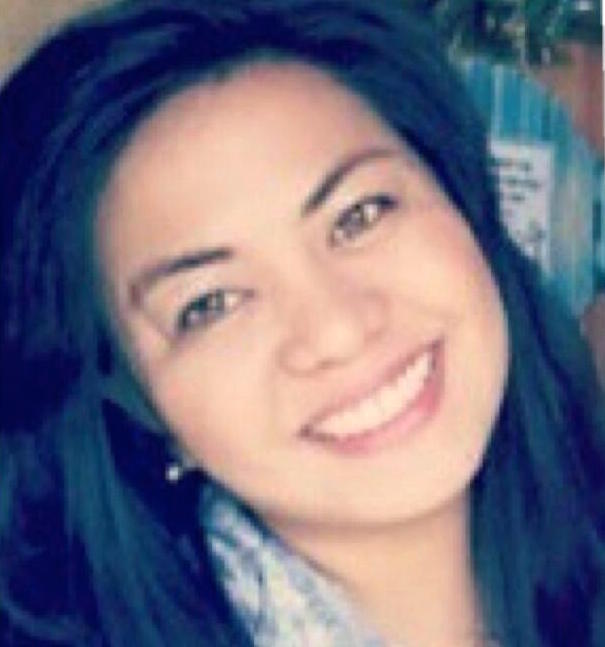 "I am truly grateful for having the opportunity to have worked with Anna, which gave me the privilege to be guided in my professional career. She has a genuine concern and a great personality which I really admire. She gives strategic advice and powerful insights especially on crucial decision making situation. Many thanks for guiding me to reach my career goals, and with your valuable support it got me where I am right now! "
- Maria M, Private Coaching Client
Thinking about bonuses? Check out below...
Bonus 1: One on One Private Coaching
Early bird enrollment students will also receive access to a private forum where I will provide one on one private coaching and guidance once you commence the course.
Bonus 2: Free Paperback Copy of The Self-Employment Manual
This is my upcoming book; a powerful resource for people planning to become self-employed. You will receive a free paperback copy anywhere in the world.
Bonus 3: Continuous Access to All Future Course Updates
I intend to continue updating this course as my knowledge base grows and I experiment and create even more multiple streams of income. Access to all future updates will remain free at no additional cost to you.
Bonus 4: Discount on All Future Courses
Up to 30% discount on all future courses from Ignite Your Imagination. Live Your Best Life school.
"For every challenge we face - unemployment, poverty, crime, income growth, income inequality, productivity, competitiveness - a great education is a major component of the solution," - Bruce Rauner

Your Instructor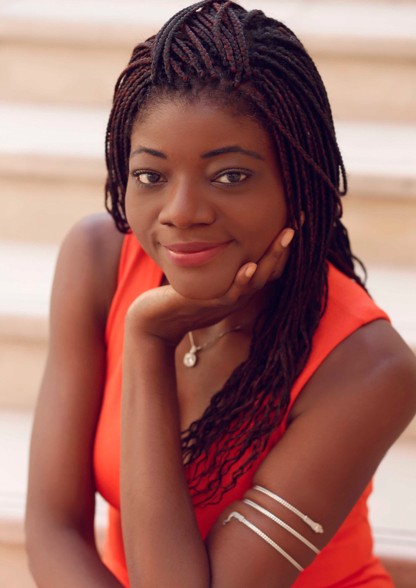 Hi there, my name is Anna Fani. I left my 9 - 5 in 2014 after years of sleep deprivation and little vacation. I was half way to suicidal when I finally bolted. After a much deserved 3 month break, I launched my online and offline business in January 2015. I was making good money when I quit but I was tired of making someone else rich and wanted to follow my dreams. This didn't happen in a vacuum. A lot of planning, dedication and discipline went into it.
I also launched The Writer Entrepreneur, a self-empowerment website about enabling yourself with the mindset and resources required to ignite your imagination and live your best life. This school and courses are a result of that website. I look forward to sharing my knowledge and helping you ignite your imagination and live your best life.
When I'm not working, I'm reading, letting my imagination run riot in my fiction writing, working out, traveling or chomping on chocolate; not necessarily in that order.
Frequently Asked Questions
Is this course about building a blog?
Nope, there's way much more than that there. Building a blog is just 1 way to make passive income. There are so many other ways to generate passive income, and some don't even require as much work as building a blog does. The key word here is diversifying.
Can I do this while I'm in a full time job?
You can take the course because you have a plan to become self employed soon and are looking for ideas you can adapt and build on but if you want to remain in full time employment, I'm not sure you will have time to practice the passive income method successfully but like I've said many times, you never know what you're capable of until you challenge yourself outside your comfort zone so feel free to go ahead with it.
How will the course be delivered?
The Passive Income Course will be delivered in a text based format via workbooks, worksheets, PDFs and tutorials.
What if I have questions after and while taking the course?
If you're one of the pre-enrolled students, you will receive log in details to the private forum for one on one coaching. If you don't have access to the private forum, you will be able to ask questions in the Facebook group.
Can anyone take the course?
Yes. It doesn't matter where you live. As long as you have a laptop and Internet, you're good to go.
When does the course start and finish?
The course starts once it launches and it's up to you when you finish it. It's 100% self-paced so don't be nervous about access suddenly disappearing.
How long do I have access to the course?
How does lifetime access sound? After enrolling, you have unlimited access to this course for as long as you like - across any and all devices you own.
What if I am unhappy with the course?
I'd be sad to hear that but I don't want you to be unhappy so I provide a 30-day refund guarantee less any Paypal administrative fees. However, you will need to show that you went through the course and took some kind of action based on the information provided in the course.
I still have questions.
If you still have questions, please feel free to reach out to me at anna@thewriterentrepreneur.com and I'll be sure to come back to you ASAP.